Description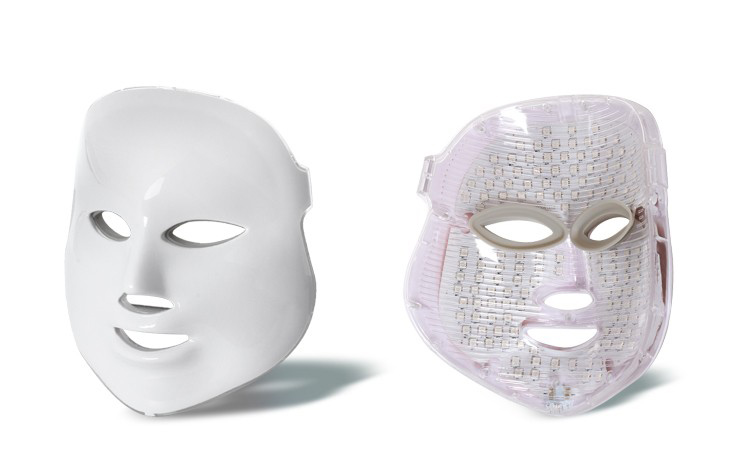 Colorful LED beauty mask is a comprehensive beauty device, with seven colors of red light, blue light, yellow light, green light, purple light, etc. It can whiten skin, shrink pores and proliferate collagen, increase skin's luster and elasticity, anti aging, skin tightening and improve Dark circles, eye bags, fine lines, lightening dark spots and spots, and so on.
7 Color LED Light Therapy Mask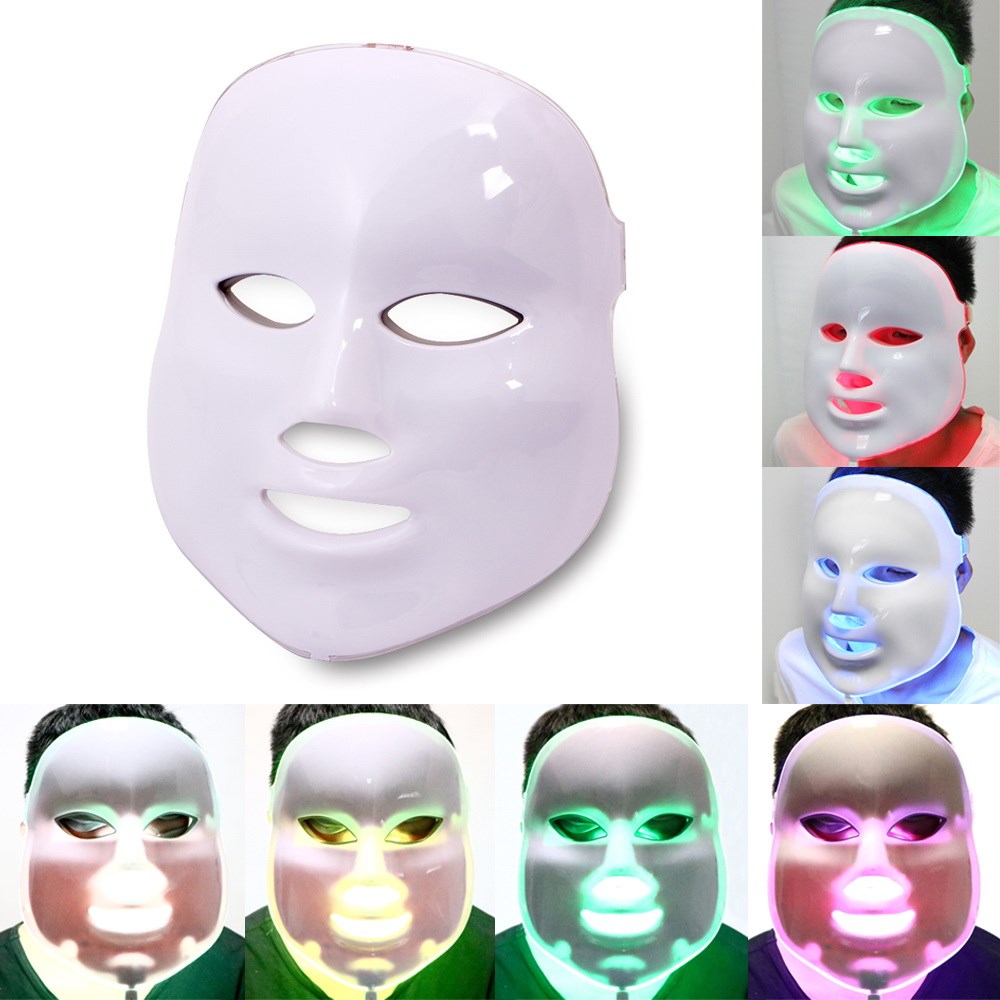 | | |
| --- | --- |
| LED Blue Light | To a certain extent, it can inhibit inflammation, destroy Propionibacterium when the skin tissue is not damaged. It can reduce acne obviously in the inflammation period in a short time, reduce acne and prevent skin from leaving scars and pigments. |
| LED Red Light | The red mask is called "biologically active light", which can improve cell activity, accelerate metabolism and promote collagen formation, it can whiten skin and remove pigment, rejuvenate skin and remove wrinkles, increase skin elasticity, reduce pores and tighten skin. |
| LED Green Light | It has the function of neutralization and balance. It can reduce the secretion of skin oil, balance the proportion of water and oil, and relieve the skin discomfort. |
| LED Purple Light | It is a dual-frequency light of red light and blue light. It combines two kinds of phototherapy effects and has a good repairing effect on acne marks. |
| Clear Blue Light | It can promote the enhancement of cell energy step by step and the metabolism. |
| Yellow Light | To a certain extent, it can decompose pigments, improve skin roughness, wrinkles, and redness and heat on the skin. |
| Laser Light | Penetrate deep into the skin, accelerate the metabolism of active tissues, break down pigmentation, and improve fine lines and sagging skin. |
Functions of Colorful LED Beauty Mask
1. Whitening and Pigment Removal
Decomposes pigments, improves skin and diminishes pigmentation.
2. Skin Care
Continuous pulsed output improves cell viability, repairs skin acne damage, and shrinks pores.
3. Promote Absorption
Through the irradiation of colored light, it promotes blood circulation and helps the skin absorb the essence of skin care products.
4. Wrinkle Removal and Rejuvenation
Improves cell viability and acne skin rejuvenation by continuous pulsed output of colored light.
.
5. Skin Vitality
Through the irradiation of LED bioactive light, it activates the vitality of skin cells and penetrates deep into the skin.
6. Increase Flexibility
Promotes collagen growth and increases skin cell vitality.
Colorful LED Beauty Mask Accessories