Description
UniceLaser® MagicMirror™ is the most advanced skin analysis system in the world.It uses RGB and UV spectral imaging technology, can quantitatively and qualitatively analyze the quantity of spots, pores and wrinkles etc, makes accurate diagnosis and analysis of skin lesions caused by poor cosmetics, ultraviolet light or sunlight. It is an essential skin analyzer machine for beauty hospital, hospital department of Dermatology and beauty salon.
Skin Analyzer Magnifier Design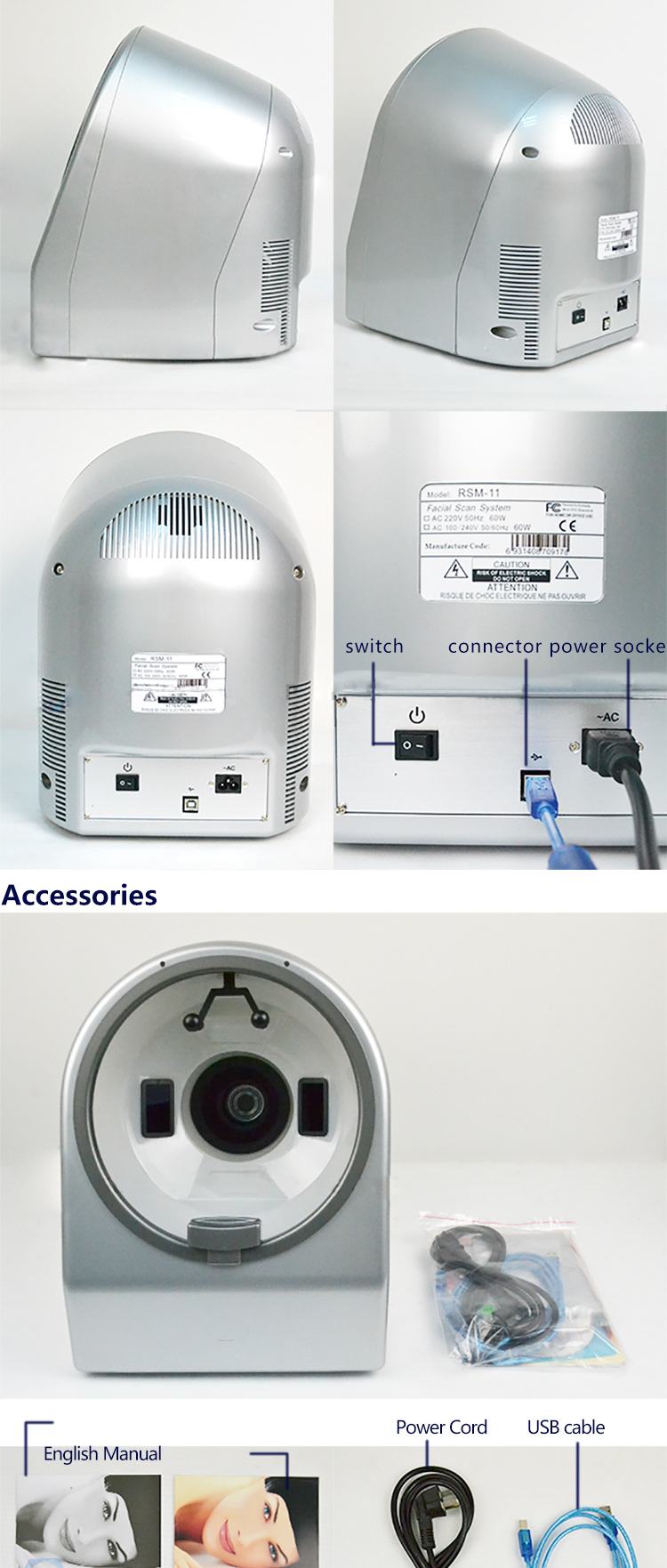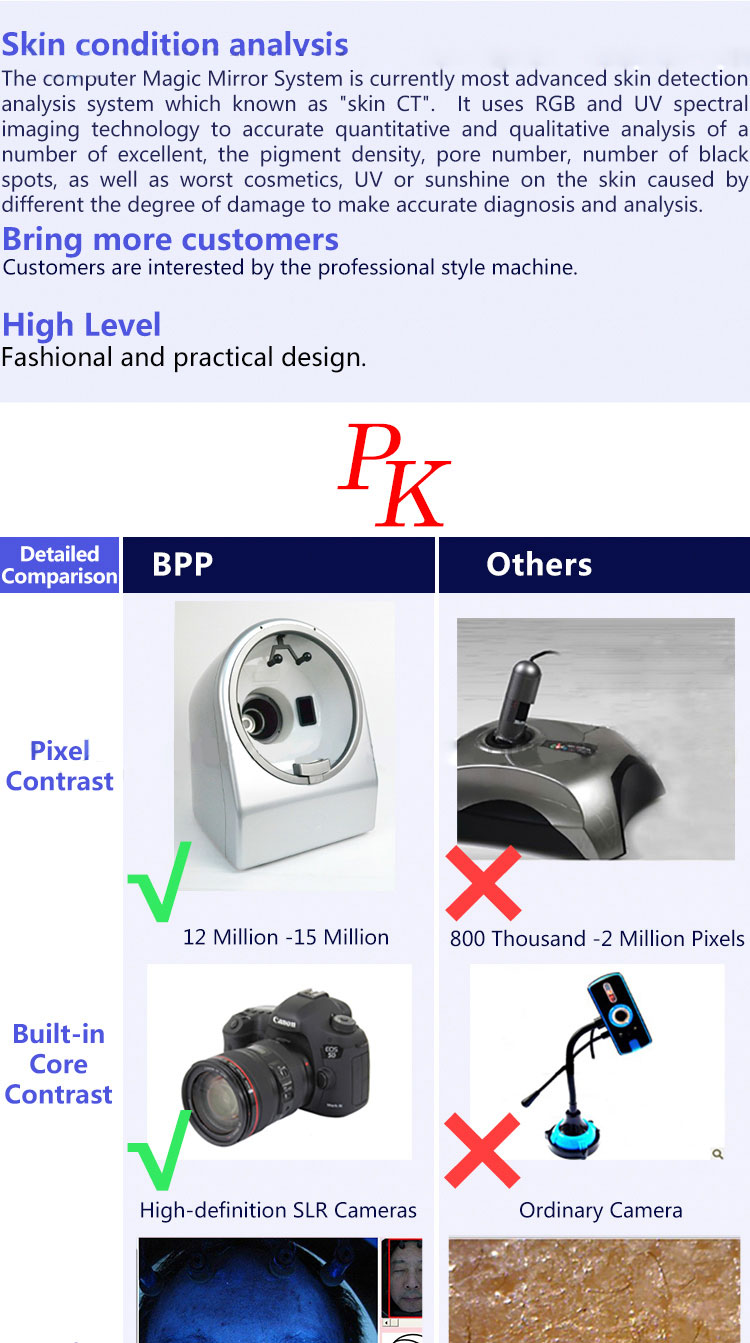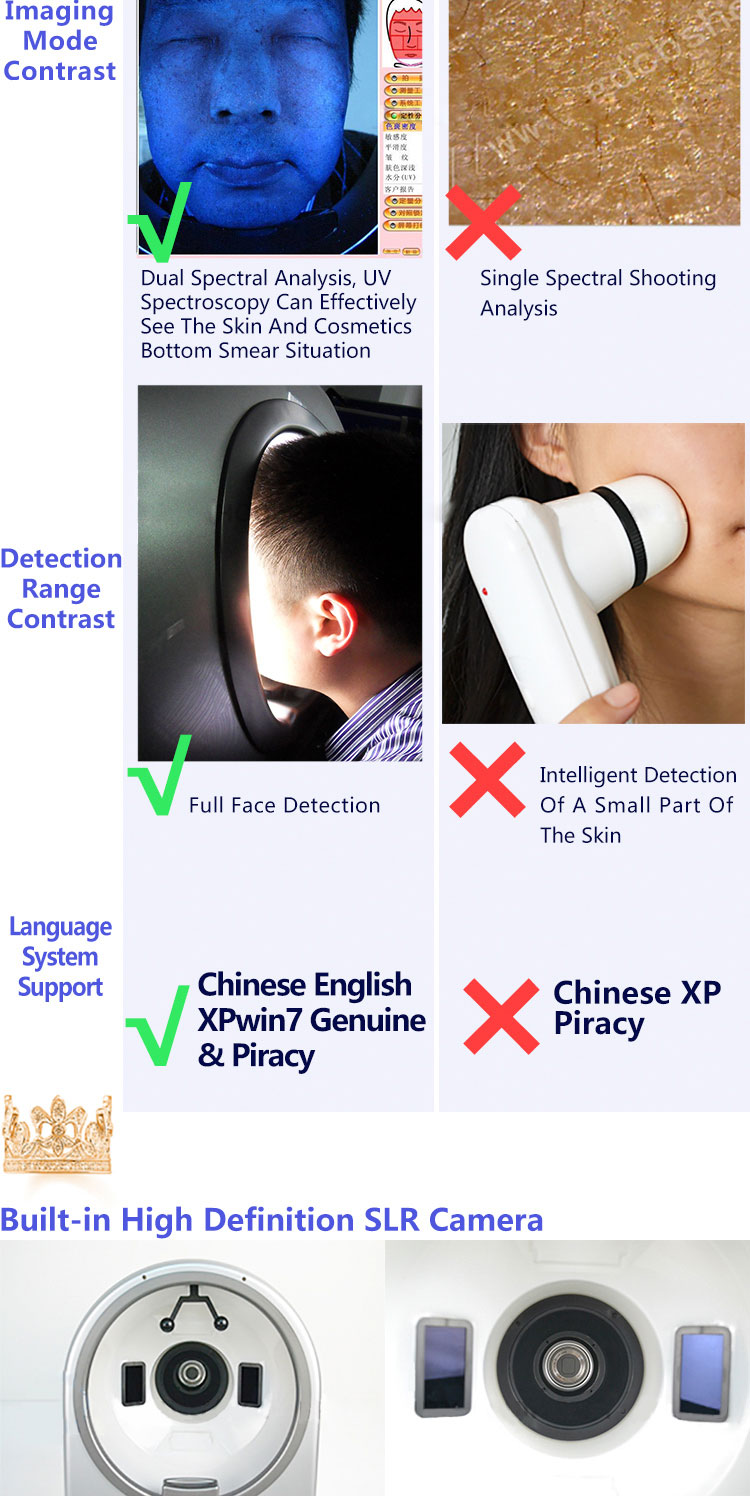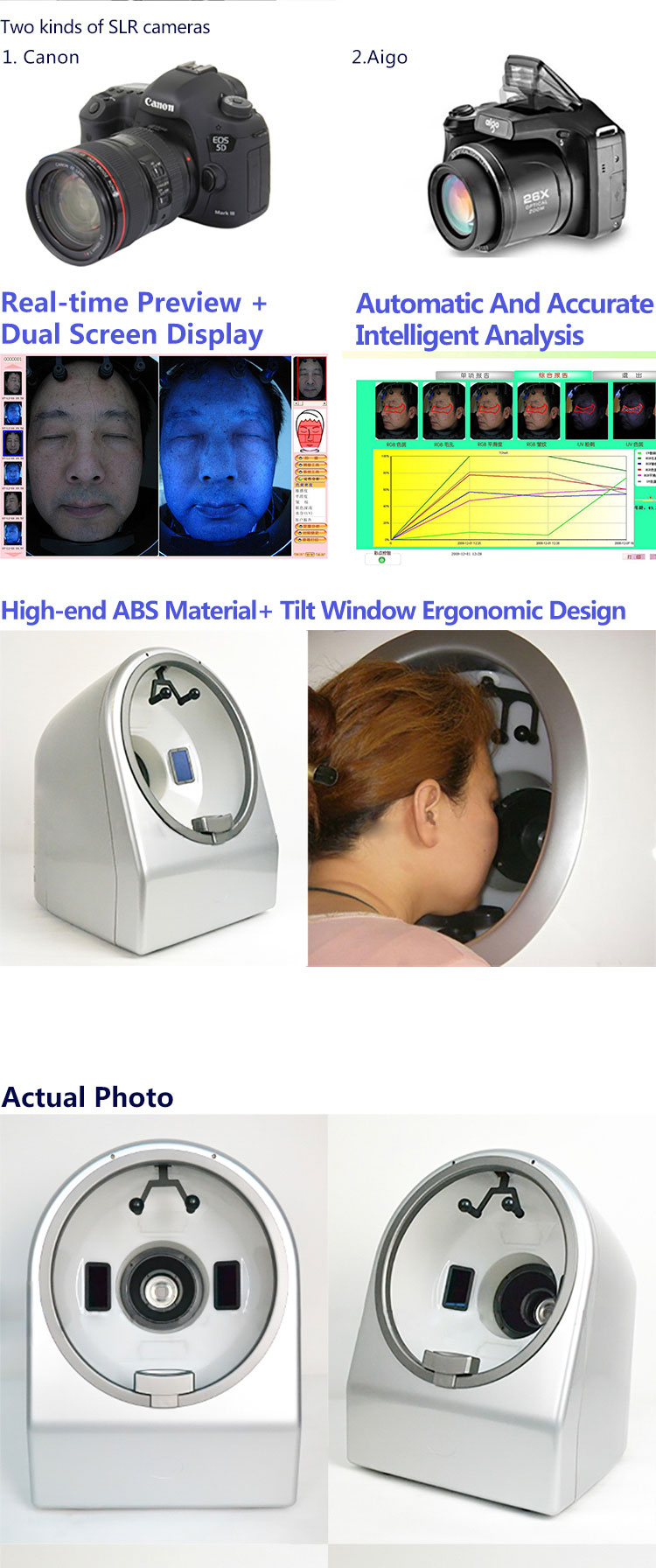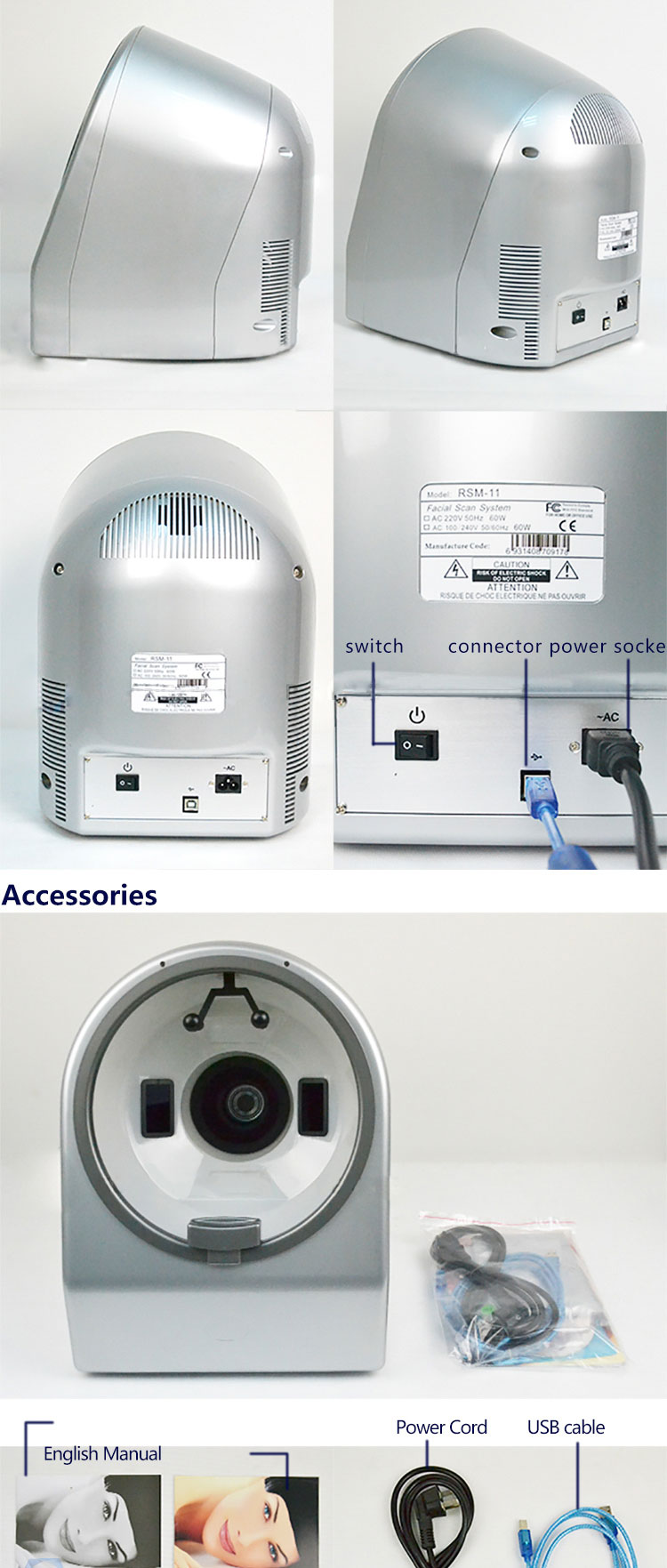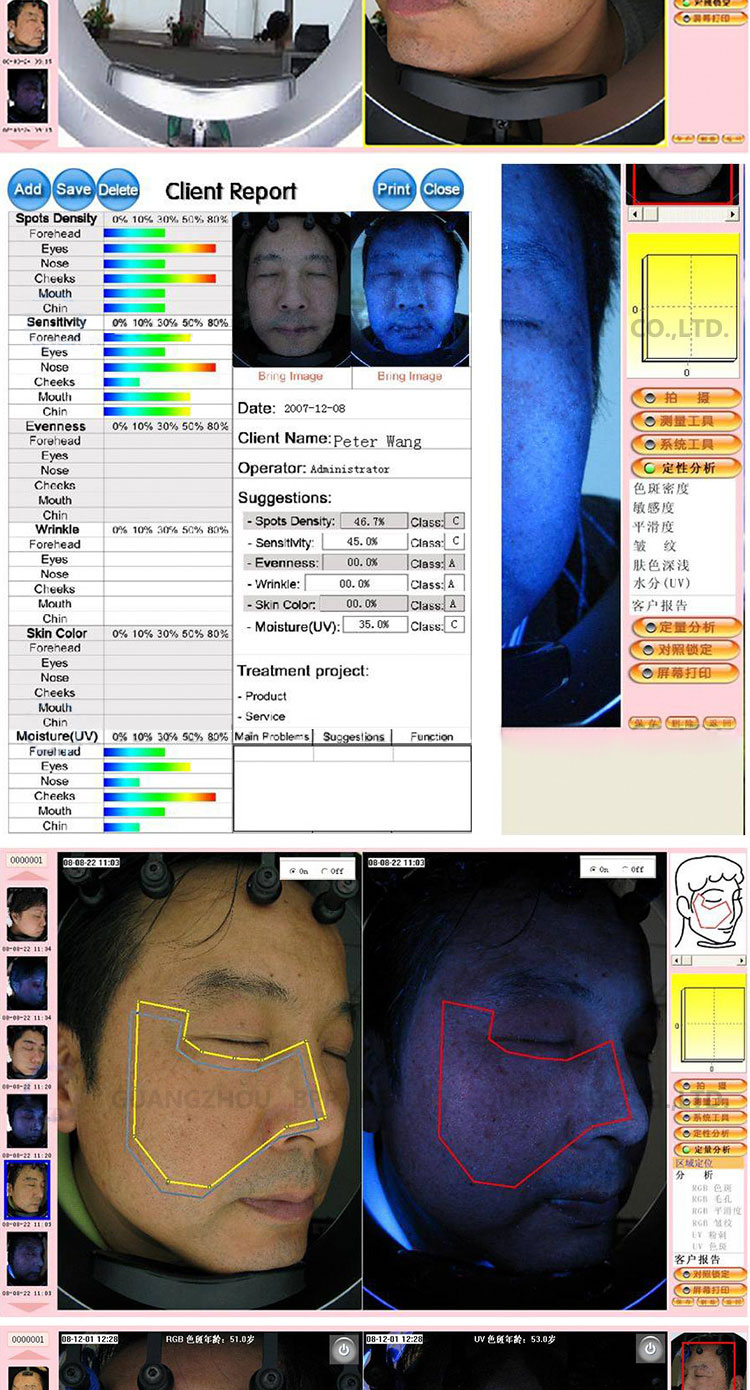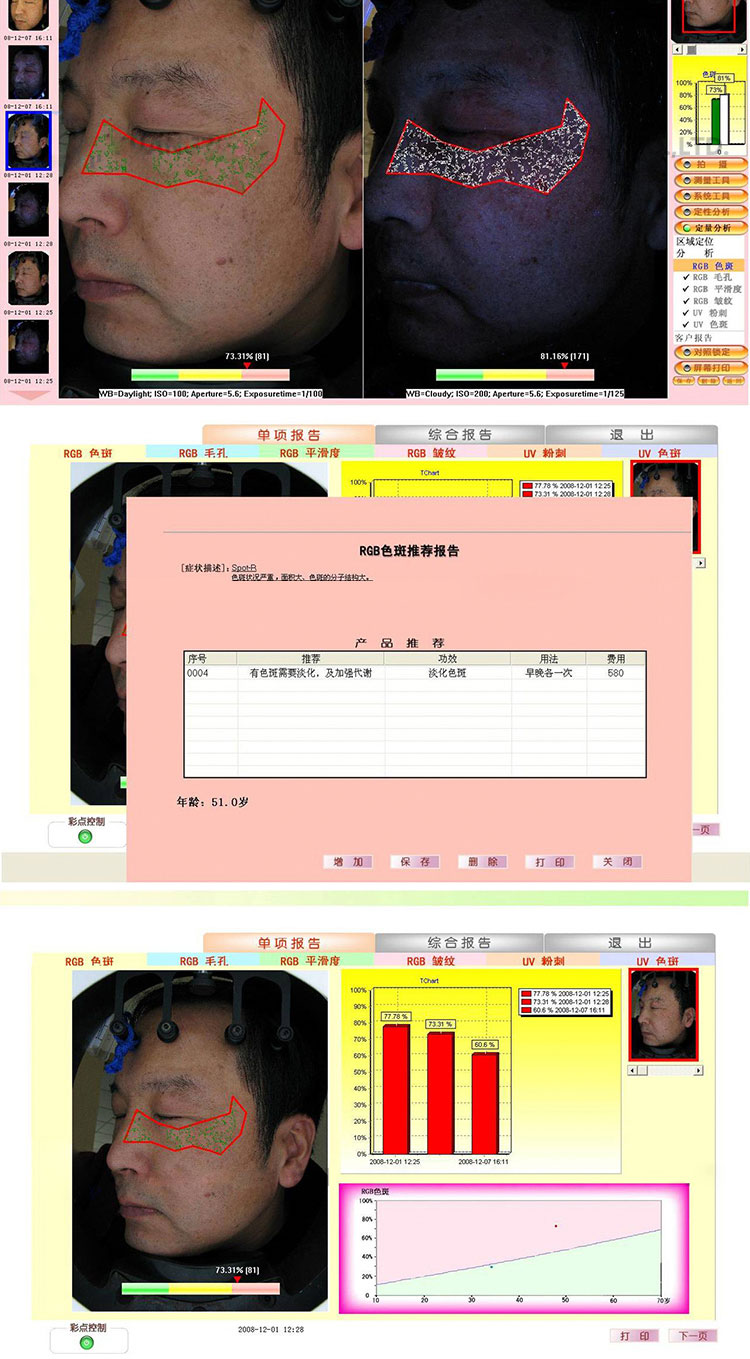 Features of Skin Analysis Machine
Unique RGB / UV photo shot system
Real-time preview + dual pictures display
12 Mega pixels high solution RGB/UV CCD
Comfortable tilted check entrance, human-oriented design
Powerful PC software supporting for automatic precise analysis
Analysis area user definable
Before and after contrast, easily to compare
Not only check facial skin today, and also "see" the facial skin in the future
CRM with professional UV / RGB analysis for pore, wrinkle, acne…
Before and After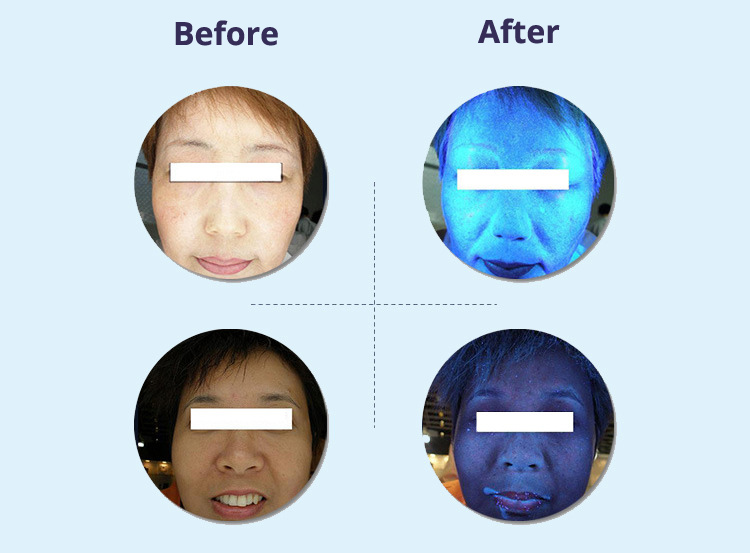 Advantage:
A. capture facial all-round image
B. within a few seconds to catch double images, safety automatic uv filming
C. reusable image function
D. automatic patients skin problems detection
E. whole face analysis
F. whole face full analysis of the forehead, from left to right contour line profile
G. facial division
H. automatic facial region, facial area can magnify the observation its state
I. skin condition analysis
J. unhealthy pore set/classification interface
K. inflammatory acne
L. deep pore inflammation
M. uv damage
N. sebum surplus
O. wrinkles detection
P. spots distribution
Q. Skin area calculation and measurement
Functions of Skin Analyzer Magnifier
1) Epidermal skin analysis like color of depth, property of skins and all kinds of skin problems
2) Deep skin analysis
I. Wrinkle analysis: property, density, depth and cleaning ways
II. Speckles analysis: analyze depth area, sizes, density accurately and how to dispel of speckles
III. Analysis  Skin age , moisture,  Ance , skin moisture, sebum, pore,  wrinkle, skin surface,
keratin and pigment etc.
Application
1. Easily demonstrate actual the whole face skin condition and develop more targeted treatment programs.
2. Quickly to show the improvements effects both before and after skin treatment, track treatment progress and outcomes effectively over time.
3. Directly to test the quality of cosmetics of SPF and PA++ by UV progress.
4. Quick analysis: Spots density, sensitivity, Moisture (UV), wrinkle, skin color, evenness, then form client report.
5. TWO computers for the magic mirror: One is desktop, the other is laptop. Laptop is more suitable for the magic mirror system.