Description
ProFacial™ Aqua facial machine can deeply cleanse, remove aged keratinocytes and cortex, totally remove all impurities, mites and grease residue from hair follicles. Meanwhile, the hair follicles are filled with nutrients, providing long-lasting nutrition to the skin, making the skin moist, delicate and shiny.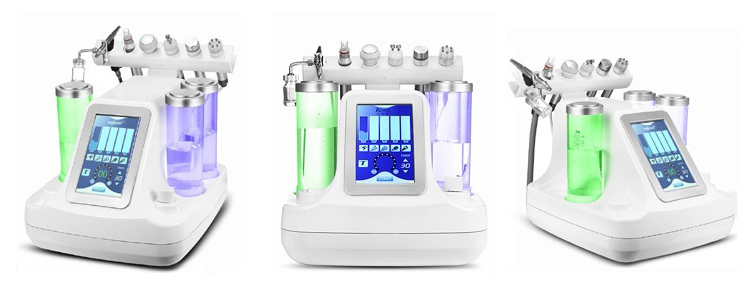 Treatment
Acne Removal
Used to remove acne, folliculitis, remove mites and clear skin allergens.
Improve Skin
Skin whitening, improve dull skin and skin texture
Deep Cleaning
Deeply cleans the skin while moisturizing the skin, promoting skin metabolism
Skin Tightening
Skin tightening and face lift, shrinking pores and improving double chin
Anti Aging
Remove fine lines and improve facial aging problems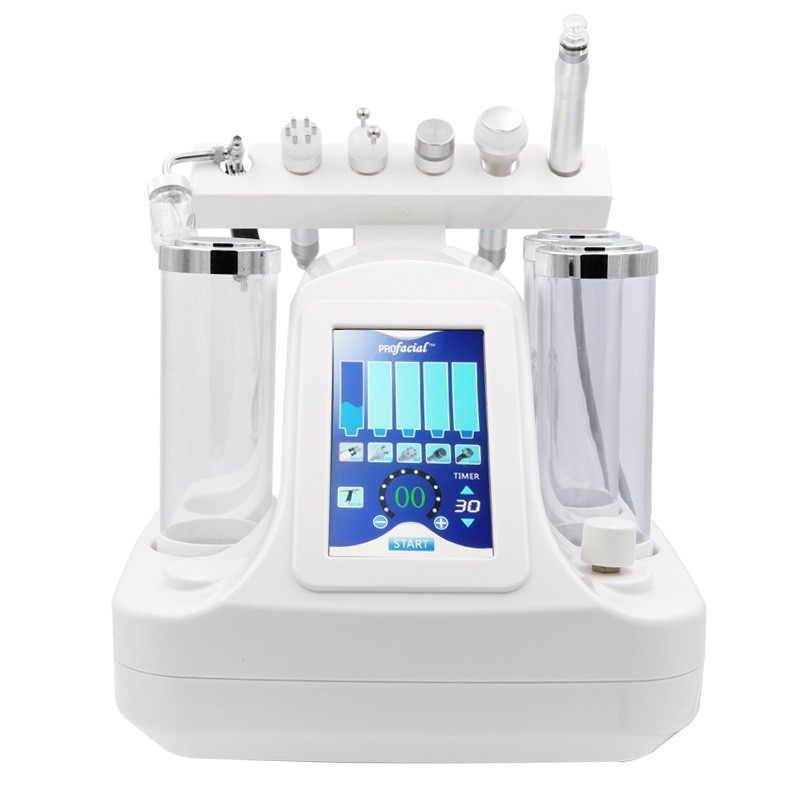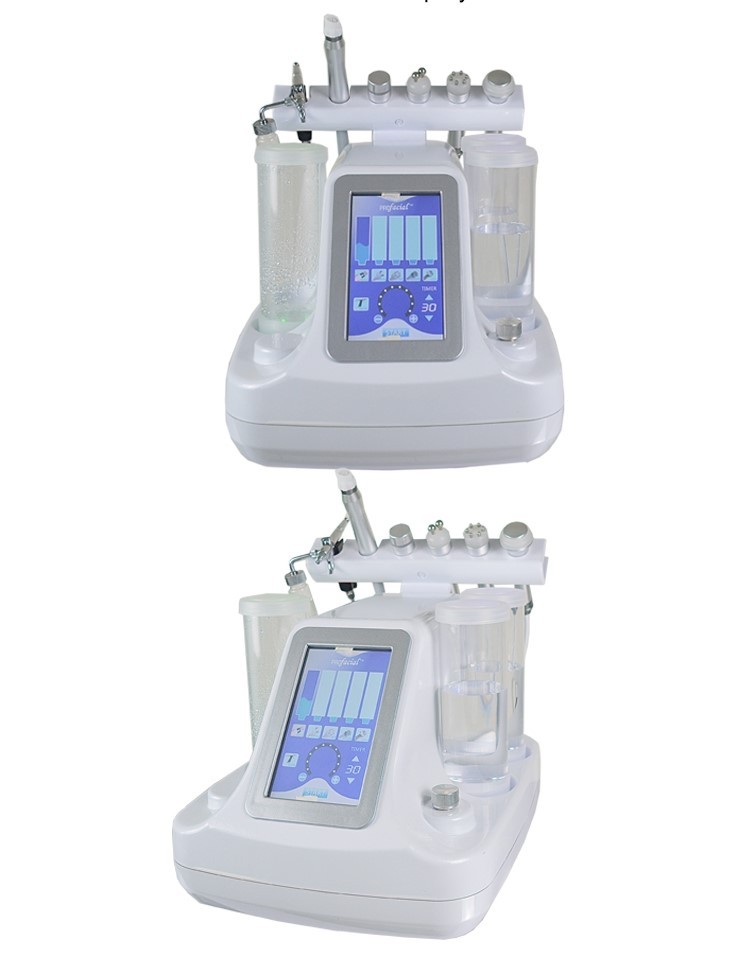 Machine Details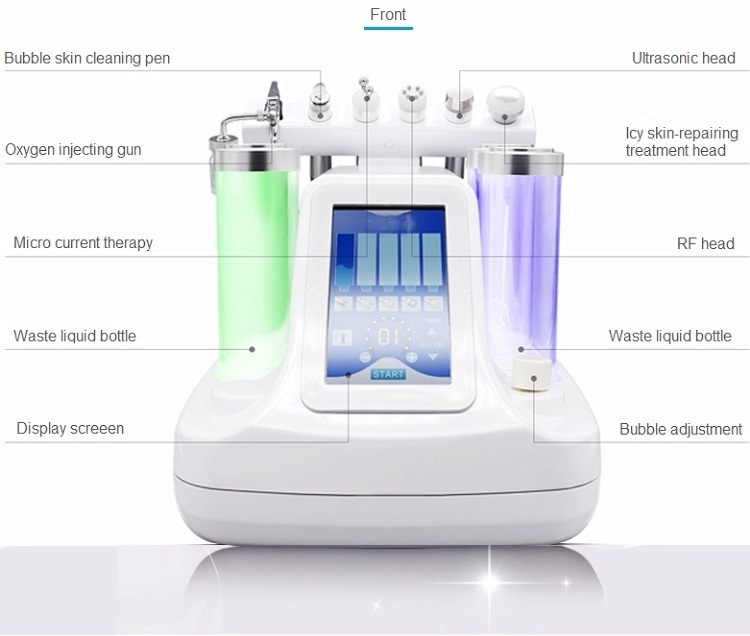 Handpieces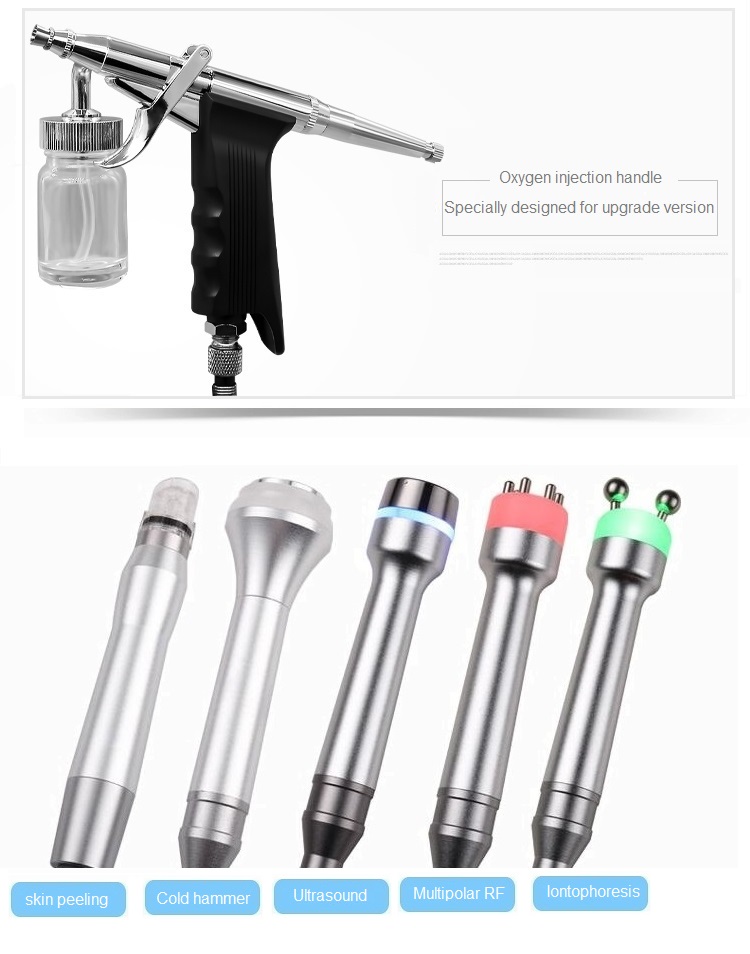 | | |
| --- | --- |
| Handpiece | Function |
| Aqua Peel | Deep cleaning remove skin stratum corneum, blackhead removal, shrink pores and microdermabrasion |
| Ultrasound | Promote the absorption of nutrients for skin rejuvenation |
| RF | Heats the skin tissue, opens pores, promotes collagen regeneration, removes wrinkles |
| Oxygen Spray | Hydration and skin rejuvenation |
| BIO Micro Current | Face lift, skin tightening, promote nutrient absorption |
| Cooling | Shrink pores and lock the nutrients |
Accessory
What it includes?
ProFacial Machine 1pc
Aqua peel handpiece 1pc
Ultrasound handpiece 1pc
RF handpiece 1pc
Oxygen spray gun 1pc
BIO micro current handpiece 1pc
Cooling handpiece 1pc
Tip covers 8pcs
Frame 1pc
Handpiece connection cables 6pcs
Power cable 1pc
User manual 1pc
Treatment Steps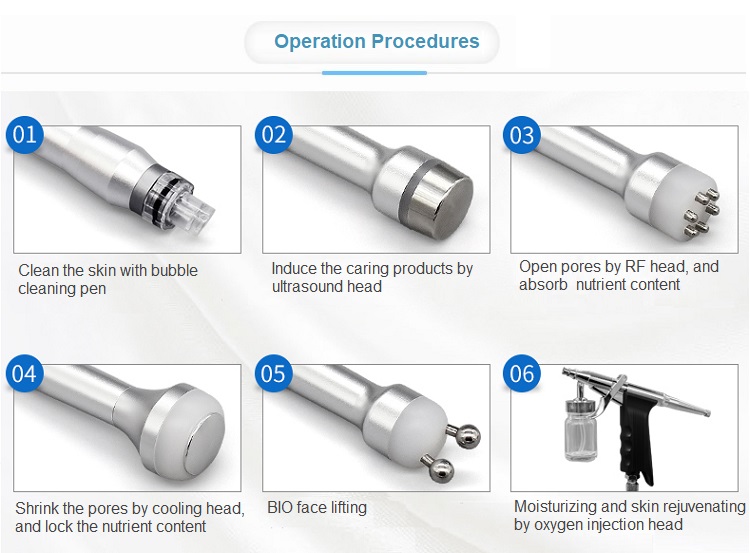 Testing